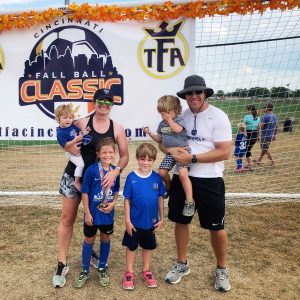 I am currently a Professor of STEM Education and Associate Dean in the College of Education. I came to University of Kentucky in August 2006 as an Assistant Professor of Middle/Secondary Mathematics Education. I moved to Lexington because of the job; I loved Lexington as a city and found there was lots to do in Kentucky. I married my husband, also a PhD in mathematics education, in 2008 and we had our daughter, Alexis, in 2011, our son Carter in 2013, another son Riley in 2016, and a son Maddox in 2018. Our dog, Allie, rounds out our family. We enjoy any DIY project, spending time outdoors together, running and soccer, and camping and boating in the summertime.
Personally in my spare time, I enjoy running, sewing, quilting, and any DIY project. Doing this helps to keep my creative mind sharp!
If you care about my historical background, read on!