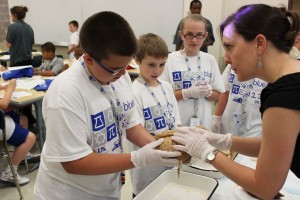 Today was another exciting day at the See Blue STEM Camp! Ms. Carolyn Crowdus, a graduate student in the College of Medicine, brought real human brains and a real spinal column over to the College of Education today to help students understand more about neuroscience. Her presentation was, "Got brains? A journey through the human mind". Campers had the opportunity to hold and touch the brain and spinal column (with gloves on of course!) if they wanted to. They also completed sensory activities with colored pencils and a partner to explore the different nerves and effects of touch on the human brain/body.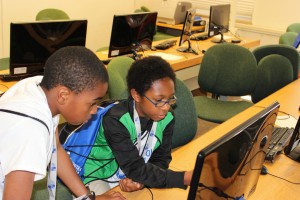 In robotics, the students began programming their robots. They worked more on trying NOT to knock down their Lego figures (the goal was to give them a close shave), but also added in turns and basic robotic movements. They had a lot of fun programming and trying out new and different techniques with their robots!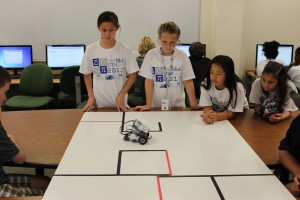 During lunch today, Dr. Tim Knauer – Director of the McAdams student observatory, brought his special telescopes and the students were able to view various parts of outer space, including looking (safely) at the sun! Dr. Knauer also shared a wealth of knowledge tonight to campers and their families during the night sky viewing. It was a little cloudy, but there was still a lot to see!
We were able to somehow rangle all the kids together and get all 70 of them to look at the camera for the camp picture! Aren't they a great looking group?!!?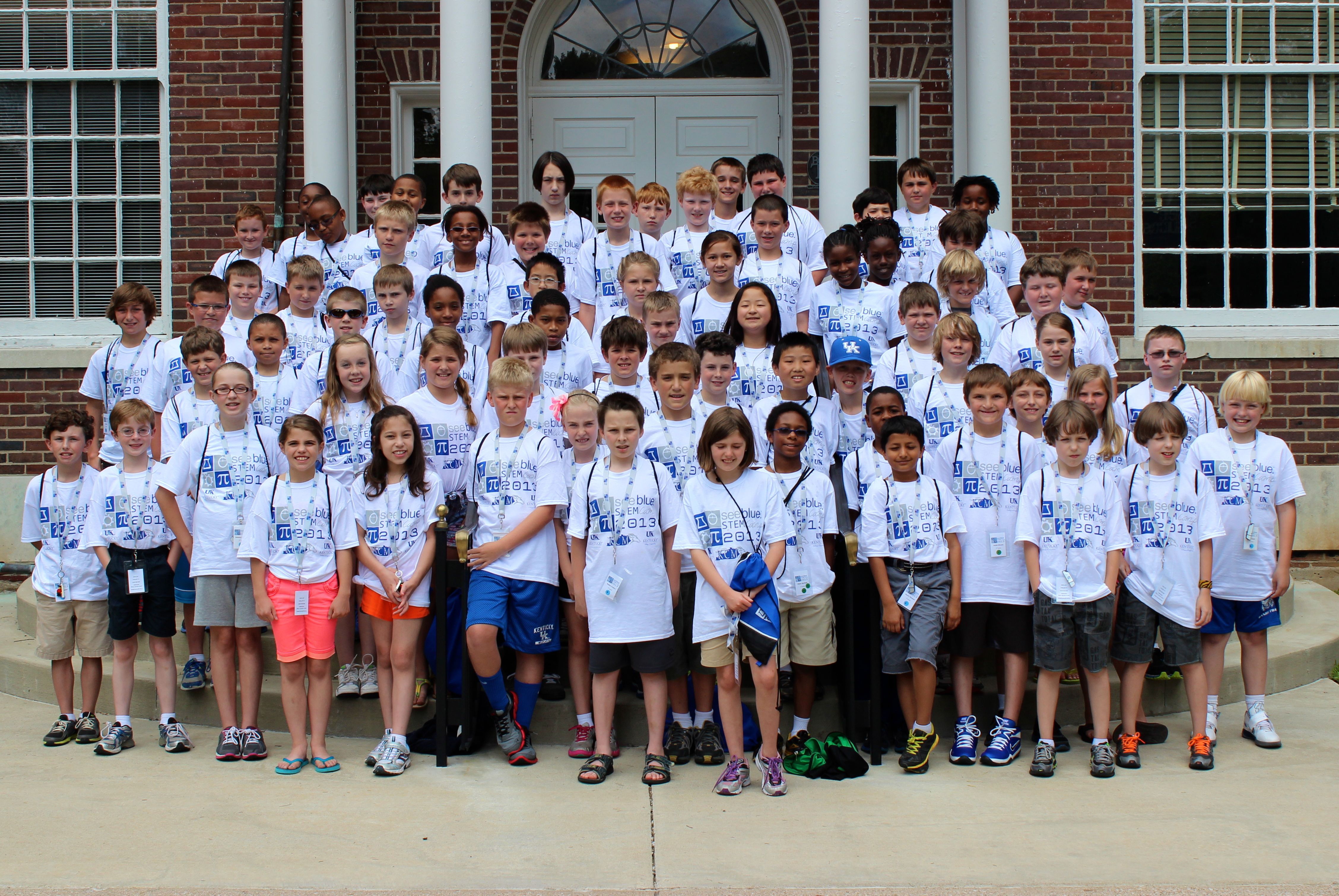 More photo highlights today can be found by clicking the image below: